Hello!
The last time I updated this news page was way back in June of 2019, a full 9 months before a global pandemic stopped us in our tracks and put an end to so much of the live music that enriched our lives. Needless to say, a lot has changed since then. Dozens of gigs were canceled, my erstwhile employer Blue Man Group was shut down, I haven't seen live music as an audience member in what seems like forever, and I'm doing much of my teaching online.
One good thing that I think a lot of us have experienced during the pandemic is a chance to take a step back and re-assess our long term goals and think, "What exactly do with my time?" Despite the economic uncertainty of this time, I've felt more motivated than ever to focus on my craft as a musician. In addition to a renewed commitment to my drumming practice, I've been excited by the thought of building other musical skills. I've always been scared of the technological side of music creation and stifled by perfectionism when it comes to composing. So, this Summer, with little to no gigs on my calendar, I started writing music on a regular schedule and learning how to record and make music using software (specifically Logic Pro X). To keep myself accountable in this new endeavor, I've been composing and recording a new "1-Minute DrumSong" every week and posting them to social media and YouTube (click here for the playlist, which, as of this writing, has 11 songs). While I'm still totally new to the technical side of things, I'm working on it and feel a sense of forward momentum as I continue  to make new stuff every week. I hope you'll subscribe to my channel on YouTube and follow along with me as I try to improve as a composer, drummer, and amateur recording engineer. Check out a recent one below: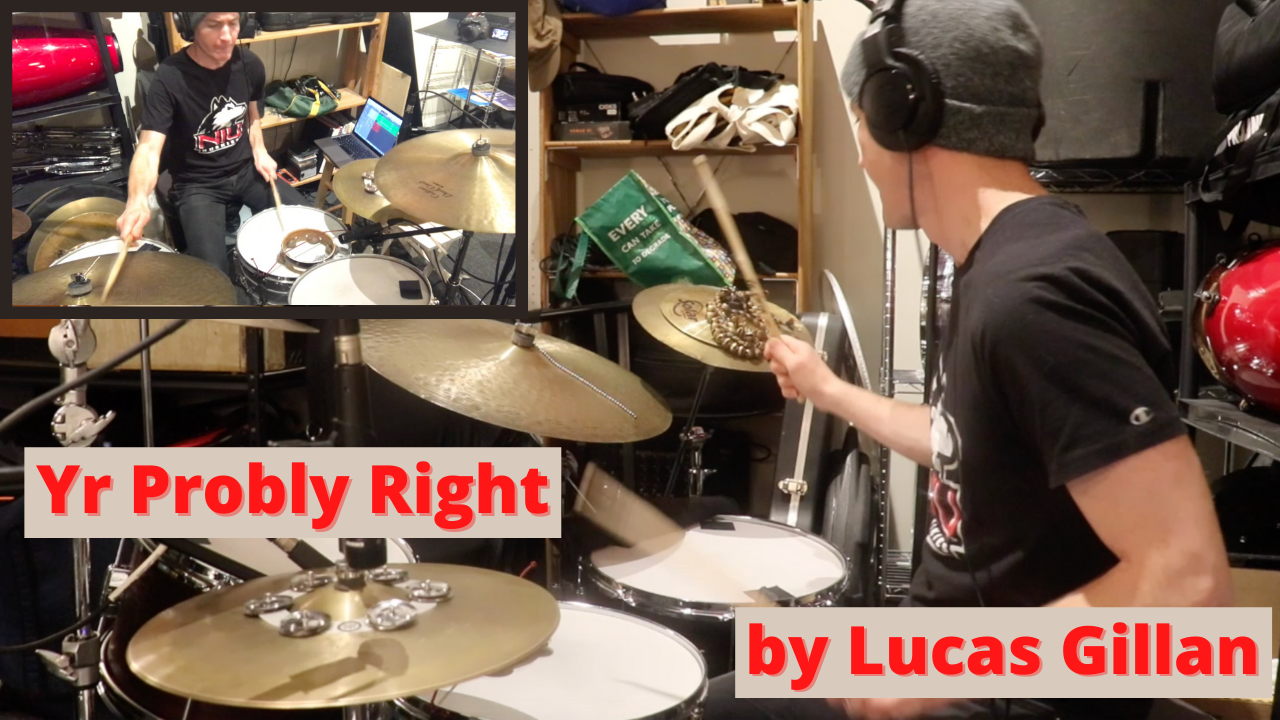 The other big change to my musical life in 2020 has been the addition of my at-home online teaching studio. With a multi-camera set-up and a new electronic drum kit run through an audio interface along with a talk mic, I'm able to provide clear audio and quality video over Zoom. I've built up a studio of new online students, and have really enjoyed the process of learning how to teach online and craft dynamic lesson plans aided by YouTube videos, Spotify playlists, PDFs, and whatever else will help the student. If you or anyone you know is interested in online lessons, let me know! You can find out more about how it works on my online lessons page, and contact me with any questions or inquiries at lwgillan@gmail.com.
Thanks for checking in -- I hope your 2020 has had some bright spots in it along with the gloom and doom. Stay safe, stay hopeful, and stay in love with music!
Best,
Lucas